Our business is widely covering the major domestic market, like Suzhou, Ningbo, Shenzhen, Wuhan, Tianjin, Xiamen and Sichuan. Also, we have export business to e.g. Singapore, Japan and South Africa.

Our main business is materials die-cutting including tape, foam, insulation sheet, metal film, graphite and etc. We also have direct sale of various materials, like tape and cleaning cloth/paper for industrial use, ESD protection, commercial care products.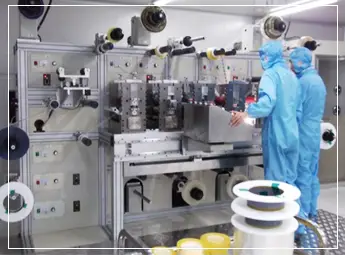 Die-cutting LCD TV products on flat die-cutting machine to ensure the accuracy of die-cutting cutter to improve the quality of die-cutting.